We enjoy daily life associated with dogs. Breeding and showing quality dogs are a big part of our lifestyle. Both of us are International Show judges.

Siv started breeding after doing some training with famous kennels in Sweden and England and learning show trimming of Terriers. Christer became a partner in 1968.
Siv first judged at Championship Show level in 1970 and has judged in Scandinavia, England, Ireland, Iceland, Holland, Belgium, Luxembourg, Germany, Austria, Switzerland, France, Spain, Italy, Slovenia, Slovakia, Estonia, Hungary, Russia, USA, Japan and Australia.

Siv in USA

Siv in Japan

Judging Scotties at Cruft´s 2008, BOB and BOS.

Winners at the Hungarian Kennel Club Centenary Show.

Siv judging the Terrier group at the World Dog Show 2008.





Meeting with Icelandic horses near Reykjavik 2008.
Christer has judged since 1983 in Scandinavia, Germany, Estonia, England, Ireland, Luxembourg, Italy, Russia and Australia.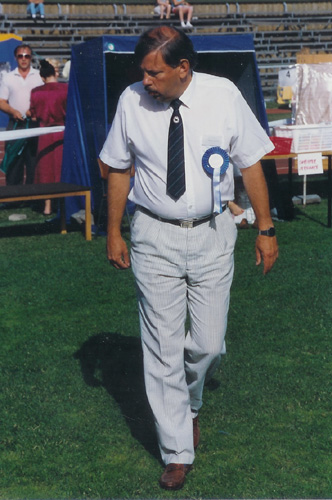 Christer judging
We have both served as Presidents and members of various Breed Club Committees during more than a 30 years period and have been Club magazine editors different times.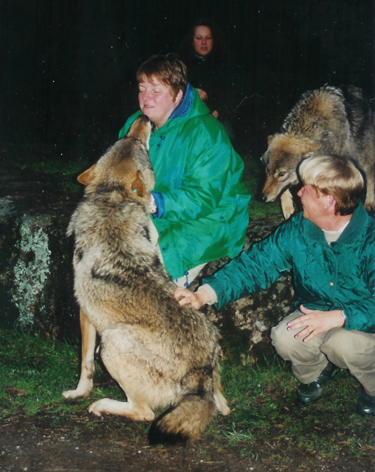 We are surrounded by our dogs every day. Sometimes we like to do something different like relaxing with WOLVES. WOW what a kiss!
Home|Our Breeding|About us|Imported Dogs|Our early Champions|Griffon of The Year|Our Dogs Today|Our Puppies
Sidan skapad till Vendettas Kennel i November 2007, updated March 2009. Webmaster Barbro Eriksson
Copyright 2007, 2008, 2009 © Vendettas Kennel All Rights Reserved