Ch Notorious Rag Doll gained her title in 2013.
Congratulations to the numerous progeny of the brothers Eng Ch Vendettas Coq D´Or
and Pol Ch Vendettas Coq Rouge which are winning in many countries.
2012
Mother and daughter moving on. CC-winner Notorious Rag Doll and BOB puppy Vendettas Luna Lovegood.
2011
English-Swedish Champion Donzeata Royal Heritage
11 years young. He is in the pedigree of many winning
Griffons in Sweden and other countries today.

Ch Donzeata Royal Heritage with his son
Ch Vendettas Bugle Boy 8 years of age.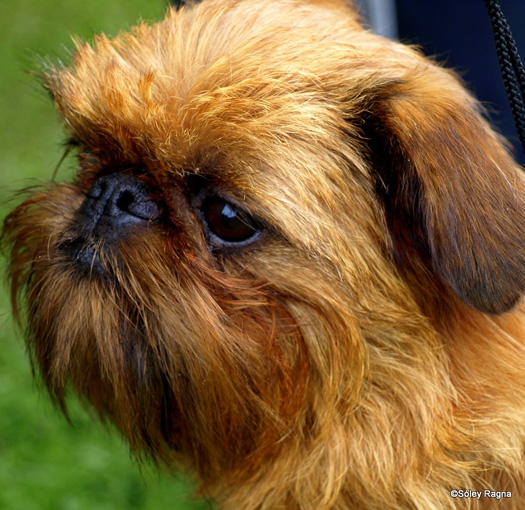 Our young bitch Notorious Rag Doll made her debut at Championpionship shows by winning the Intermediate Class and getting res-CC. At her second show she won the class and got Certificate quality. At our Griffon Specialty Show she finished 4th best Bruxellois bitch and got a splendid report by breed specialist Stephen Thomson: Very feminine red bitch. Good coat and colour. Very well balanced. Beautifully put together. Excellent front assembly, good layback and return of upper arm. Straight front legs, tight elbows. well sprung ribs. Excellent rear angulation. Very pretty large dark eye. Large wide open nostrils, good turnup. Quality bitch. Not keen on movement today.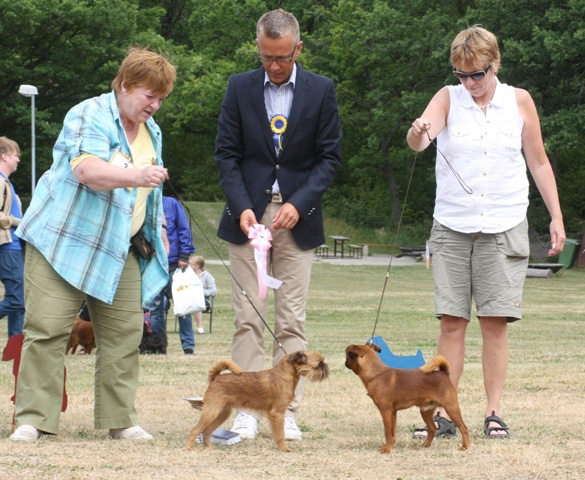 Our new puppy Notorious Rag Doll was Best Puppy at the Griffon Club Show.
Her smooth brother was Best Brabancon. They are by Vendettas Coq D´Or.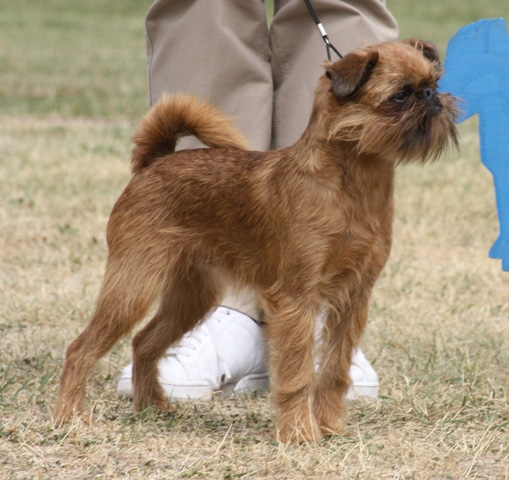 Notorious Rag Doll was Best Puppy at the Breed Club Show.
She was also BoB Puppy at the Kennel Club Show in Köping.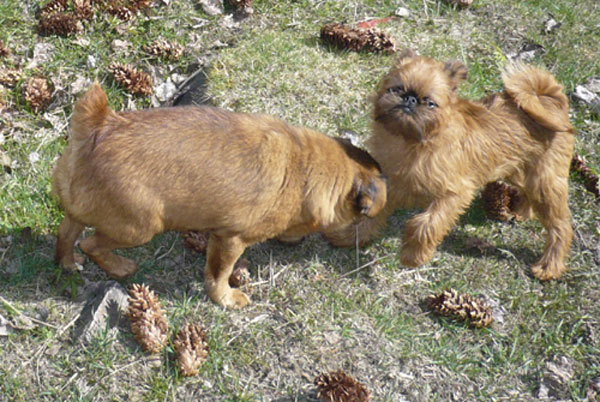 Hedley and Gissa have found the woodpecker´s fir cone supply.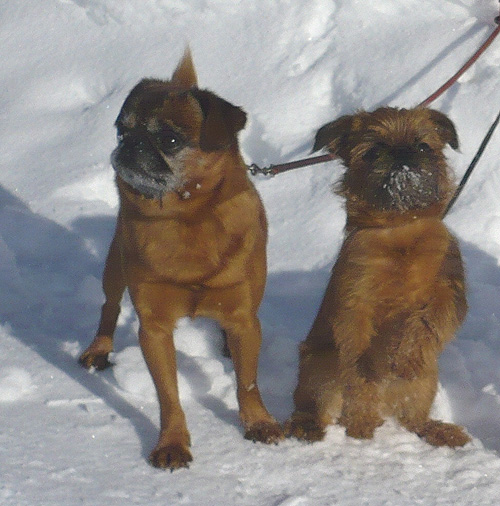 Our new puppy Notorious Rag Doll, 4 months with her great uncle Ch Vendettas Bugle Boy.
She is a replacement for her sire Vendettas Coq d´Or who has moved to England.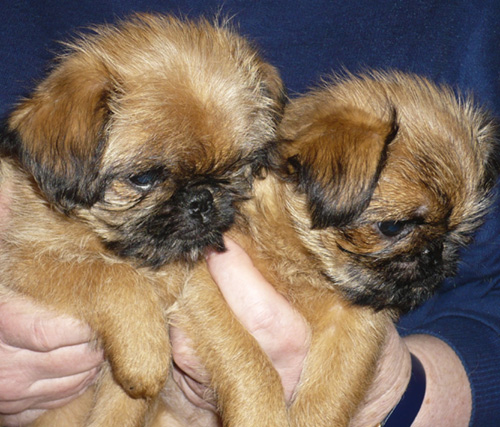 Two promising puppies by Vendettas Coq d´Or.
Another Vendettas Champion 2009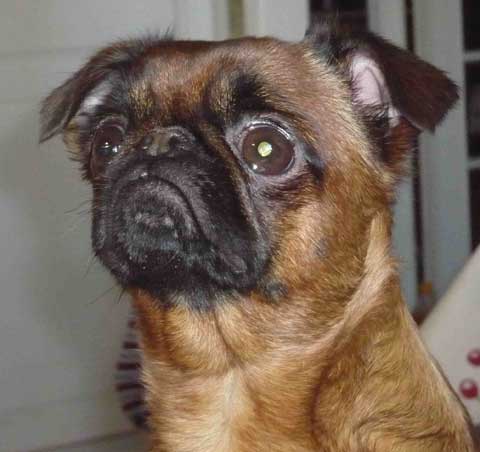 Swed. Ch Vendettas Tant Gredelin 3 CCs - Twice Best of Breed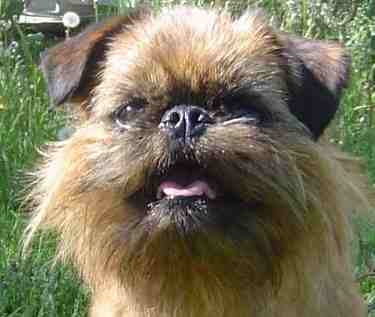 Our young male Vendettas Coq d´Or has won 3 CC:s and twice BOB.
Soley from Iceland won Junior Handling at our Griffon Club Show with Ch Vendettas Bonza Bird.

VENDETTAS COQ D´OR won CC and BOB at Vänersborg.

GB&S Ch NV-03, SV-04 Donzeata Royal Heritage now a Veteran presented another Progeny group this year.

Ch Vendettas Bugle Boy enjoying a walk in winterland.

Three generations of show bitches aged 1 to 8 years old.