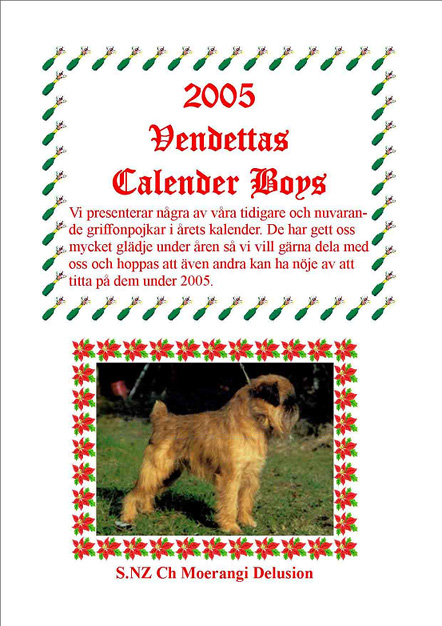 INT Ch, NZ Ch SW Ch SW-93, SW-94 SW-95 Moerangi Delusion imported from New Zealand
became Top Griffon Bruxellois 1992 - 95. He was one of our "Calender Boys"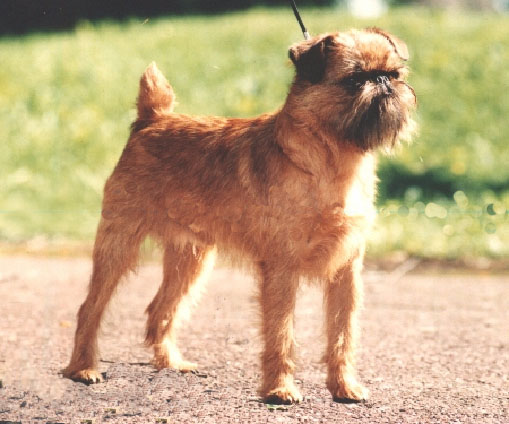 Ch Shenden Viceroy imported from England became Top Griffon Bruxellois 1996,
He has sired many winners including Int.Ch, WW-98 Notorious Don Giovanni,
SW Ch, NORDW-03, SW-01 SW-02, SW-03, SW-04 Inras Hedda.




NORDW-03, SWCH, SV-04, GB Ch, SW Ch Donzeata Royal Heritage imported from England,
Top winning Griffon 2002 - 2005, has sired a large number of Champions and has had more than 20 Progeny Groups with brabançons or bruxellois.


Ch Donzeata Royal Viscountess, no photo,
dam of
Ch V.Bugle Boy
Ch V.Bonza Bird
Ch V.Bundle of Joy
Ch V. Overlord
Ch V.Juno.
Home|Our Breeding|About us|Imported Dogs|Our early Champions|Griffon of The Year|Our Dogs Today|Our Puppies

Sidan skapad till Vendettas Kennel i november 2007, updated february 2008. Webmaster Barbro Eriksson
Copyright 2007, 2008 © Vendettas Kennel All Rights Reserved